Did you know that it's National Pie Day? (Where do they come up with this stuff??) Maybe we don't get the day off from work, but I'm all for celebrating this lesser holiday! Here's an excerpt from my book, Vintage Notions, on how to make the perfect pie crust. The recipe comes from educational material distributed by The Woman's Institute of Domestic Arts & Sciences, which taught over 300,000 women across the country between 1916 and 1937. Where did you think grandma's secret recipes came from?
You can click on the image to open it larger in a new window: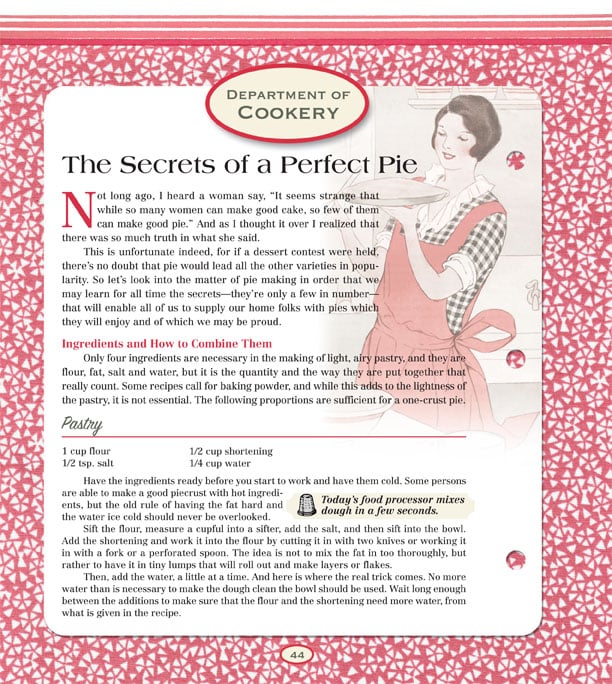 Find out more about Vintage Notions and how to use it by watching this video. Happy National Pie Day!