Happy Holidays everyone! We are less than week away from Christmas, and that means its time to start wrapping up your holiday preparations. For decoration, Christmas trees and wreaths may last for awhile, but you'll want something fresh to use the week of, and for your Christmas dinner table.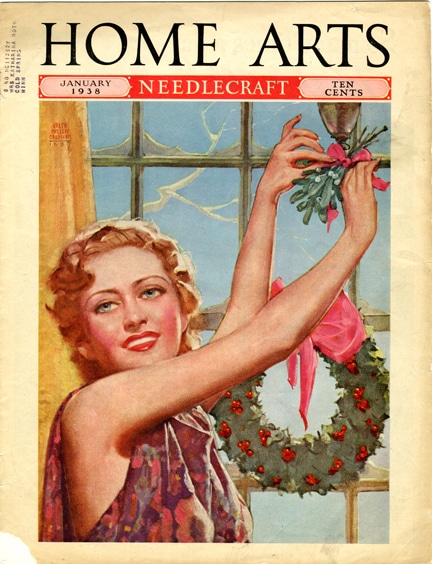 I love to "deck the halls" with fresh greenery around the holidays whenever possible! And while mistletoe does fall into the category of fresh greenery (see vintage Home Arts magazine, above!) I generally prefer to go a more traditional route.
When I was struggling with a way to use this wide-mouthed bowl, my friend Deb suggested that I make my own flower "frog" out of scotch tape. First, make a tape grid across your bowl of choice. You can use floral tape if you wish, but the regular scotch tape worked just fine.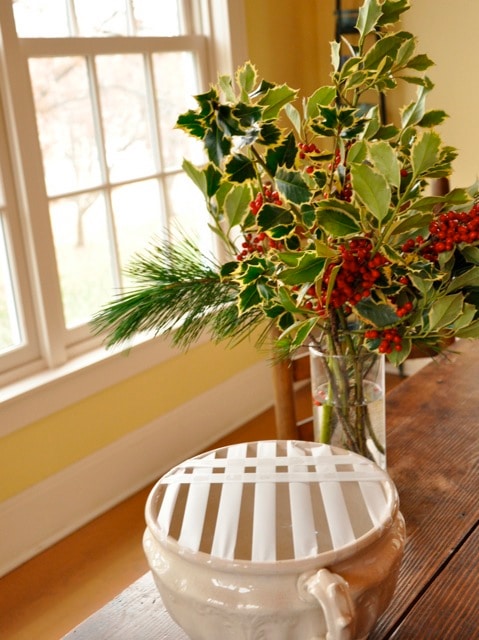 Then, I got my greenery handy. I love this assortment of evergreen sprigs and holly branches! I arranged the stems in the vase so they fan out along the length of the table. The result is a fresh, fragrant centerpiece that you'll want to keep around well after Christmas!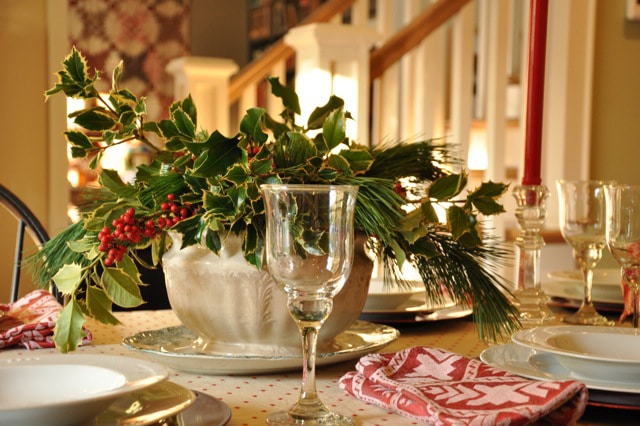 I hope you enjoy this simple, cheerful holiday how-to!