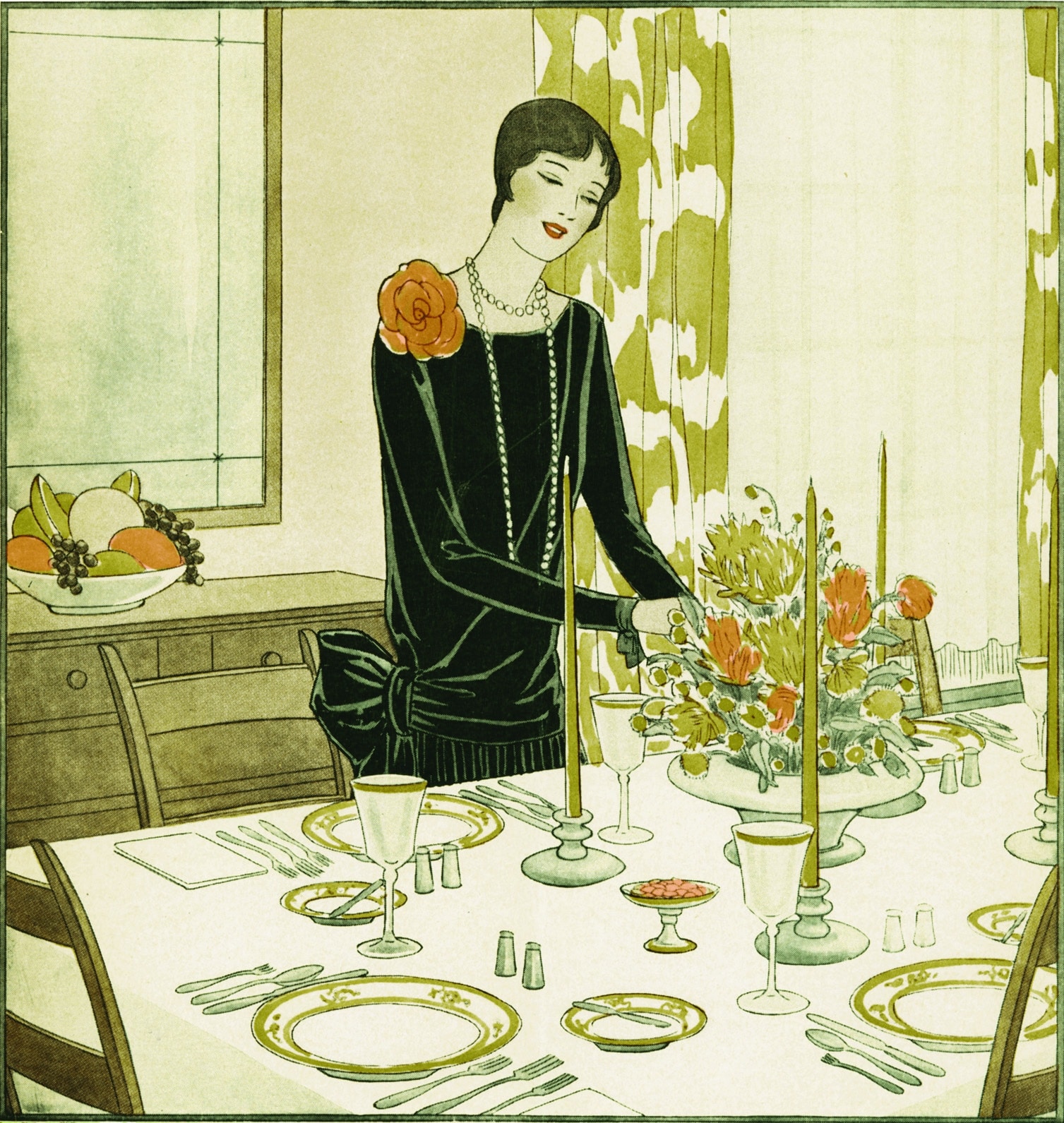 Thanksgiving is a holiday when we can hopefully  put away the distractions and stresses of our daily lives and come together for a day of food, family, and fun. And where is that we come together? Around the table, of course!
Matching china and silverware, place settings, tablecloth, napkins, centerpiece….it can add up to a lot of work, but the results are enjoyed by all. I like to push myself to try something new each year, even it's something very small, like this fun turkey-pumpkin centerpiece we made last year: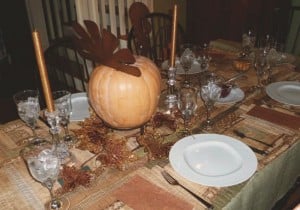 In the November chapter of Vintage Notions, you'll find all sorts of useful tips, recipes, and advice for decorating, cooking, and staying sane during the holidays! I love this little thought from Mary Brooks Picken, featured on the chapter title page:

"If, deep in our hearts, we are grateful in proportion to the good that is ours, then we are sure to know a kind of Peace and Thanksgiving that can make us kin to all the world."  -Mary Brooks Picken, 1924
You can always visit The Vintage Workshop to find useful images for any occasion (watch out for free seasonal images on the blog!), but here's a project for making a Thanksgiving centerpiece that's especially timely!
I also found this wonderful vintage guide for how to fold fancy napkins! A nice, not-too-challenging way to add a unique touch to your Thanksgiving table. You can click the image to enlarge and print the directions. Here is one of the styles the "Monogram Fold" with an embellishment of a fresh marigold. I recommend keeping a hot iron handy when you're folding, to help make each fold crisp and secure.