How tech savvy are you? Social media diva? Facebook fiend? …Or maybe a little unsure of how to approach the ever-changing world of online networking?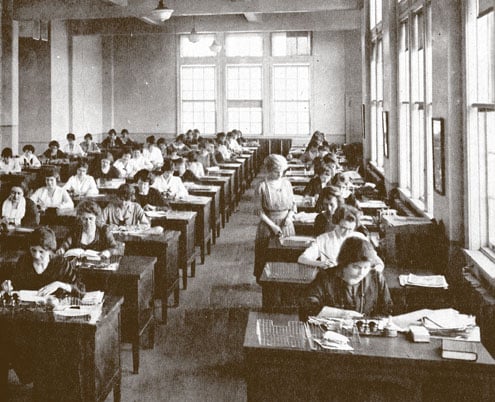 You might think that social media is one topic my hero, Mary Brooks Picken, doesn't have much to say about. But think again! In 1924, Mary wrote an article for Inspiration Magazine, called, How Many People Do You Know? I could hardly believe how timeless her words are:
"Civilization has come to mean the interdependence of people upon each other for business success, for social enjoyment. We have all become specialists…No matter what science or art you may learn from books, is it not true that your success in any undertaking is wholly dependent upon contacts and relations with others?"
There is no better illustration of this concept than the rise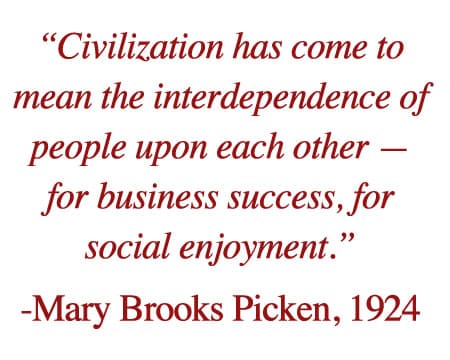 of social media, and creative business owners are embracing it with open arms! The success of online communities like BlogHer, BurdaStyle, and Craftster proves this, not to mention Facebook, Twitter, YouTube, etc…
One exciting new way to meet and share with others is through online classes. Imagine learning and interacting with your favorite creative bloggers while sitting at your very own craft table at home! Kelly Rae Roberts, artist. author. possibilitarian., is one of my favorite bloggers who is gearing up to do a new e-course called Hello Soul, Hello Business to help creative individuals take their passion to the next level. Knowing Kelly Rae's limitless creativity, its sure to be a valuable (and fun!) experience. Not to mention….guess who will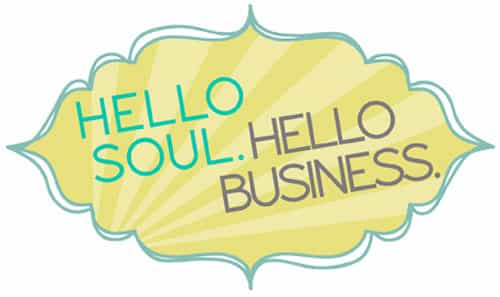 be joining in on the fun?
…I'm so excited to share that I'll be collaborating with Kelly Rae as a guest contributor for one of the lessons in Hello Soul, Hello Business!! (More details later on) The e-course starts in January, so grab some girlfriends and sign up soon! Besides gathering your own knowledge, this will be a fabulous way to meet and grow with others like you in an online community.
Speaking of online communities, I hope you've found how to connect with me online: