I remember when I was a little girl, I used to think that anyone my mom's age or older was old. This included my school teacher, the mailman, baseball players, sales clerks, etc. I now have an 11 year old daughter and I am sure she sees me as old! But just as I have learned and hopefully my daughter will learn, old is not defined by one's age.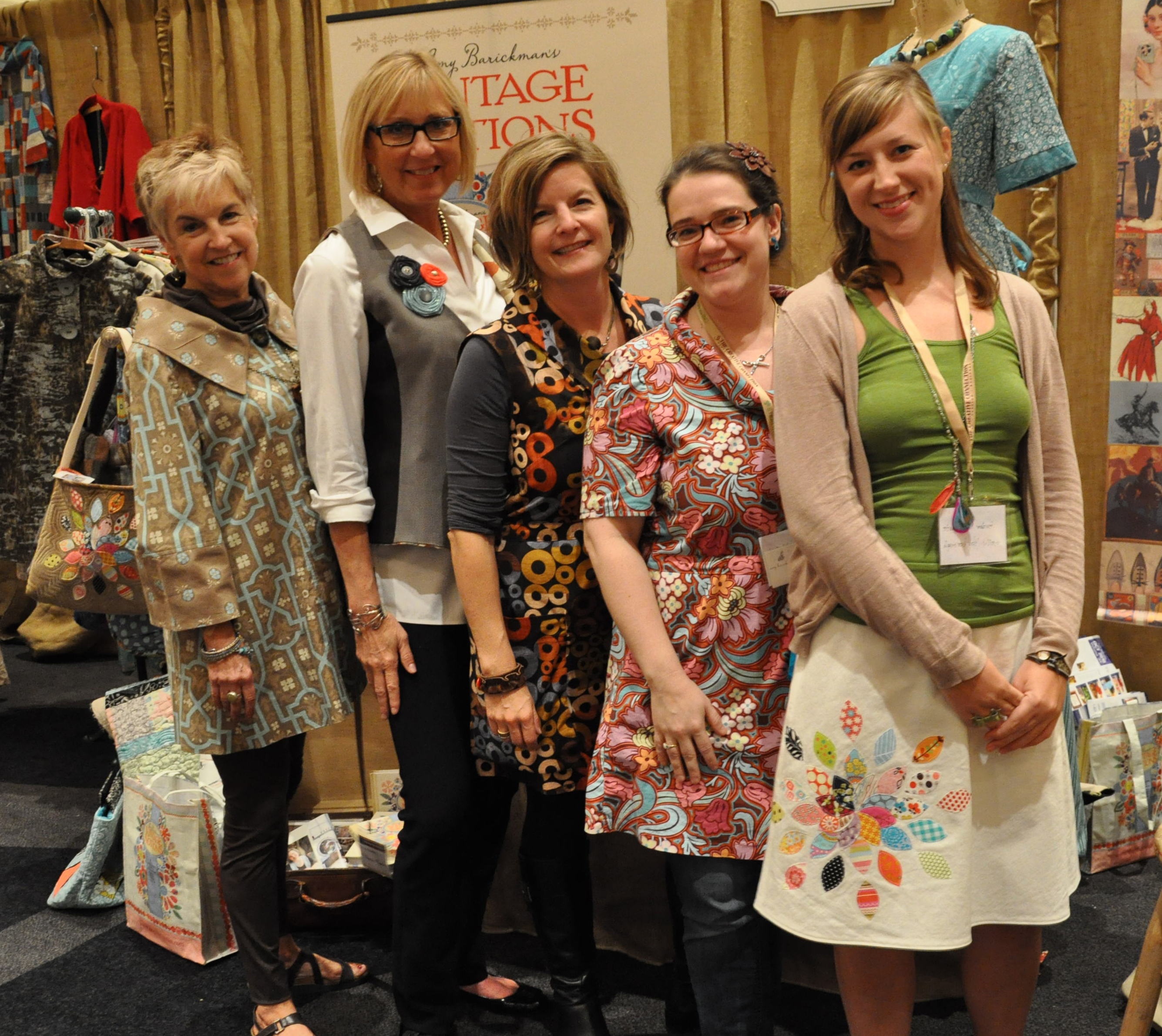 As Mary Brooks Picken wrote in 1924,
When does the etiquette of age bid us stop learning, stop being interested, stop growing in mental attainments? Surely, not until we shut our own minds and hearts against the idea.
We can't change the fact that we get older, but we can dip into the fountain of youth if we keep our minds, bodies, and soul fueled by continuing to learn, grow, read, experience and listen.
At the recent Creative Connection conference in Minneapolis, I was inspired to see so many women actively engaged in conversations, eager to learn what each other was doing. Age not a factor, women in their 20's through 80's were busy sharing creative techniques, discussing new business opportunities and exchanging cards and phone numbers, all emotionally connected by a passion and love for home arts. I had Indygo Junction, The Vintage Workshop, and Vintage Notions booths at the show and brought my mom and 3 of my staff there to help with the disp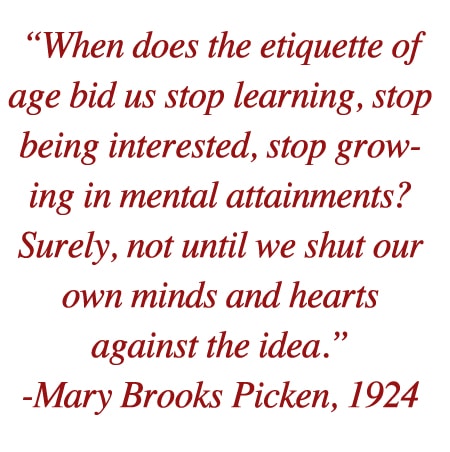 lays and the event. We realized that each of the 5 of us represented a different decade, yet all shared the same over-the-top enthusiasm for connecting, learning and sharing.
This desire to learn and cultivate our personal interests is what will keep us forever young, no matter how many wrinkles we earn along the way.
As Mary Brooks Picken said,
No matter how many birthdays we have, we can be made young again by a new realization that mind development, intelligence, and the ability to make progress are matters of interest, not age; of incentive, not years; and that we must build our own generating plant and work to achieve, to grow, to learn, to find good everywhere, to find delight in the every day.
May we all stay connected and continue our journey to learn and grow together—each and every day.