Picture this: It's morning, you've showered and dressed, about to start your day when you realize that only one step remains: make-up. How do feel about this womanly ritual? Is it art? Is it a part of your personal style? Or is it, as so many of us sometimes believe, about covering up what's looking back at us in the mirror?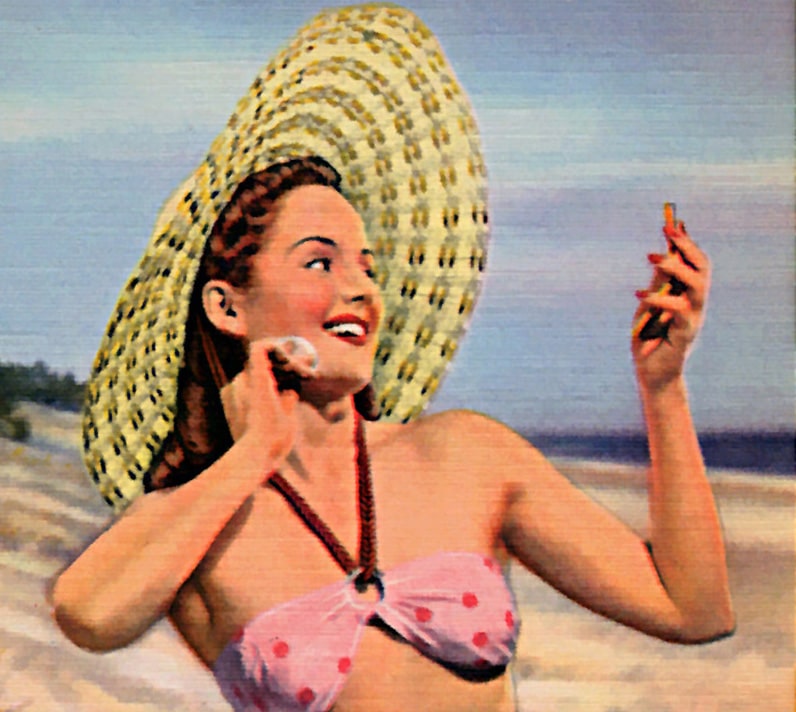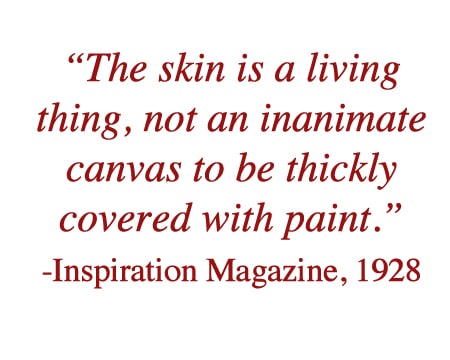 While the routine of dressing up your face may get old day in and day out, this article from Inspiration Magazine in 1928 (because we still need reminding today!) gets it right:
The skin is a living thing, not an inanimate canvas to be thickly covered with paint. It should be nourished, stimulated, cared for, and then touched up, if necessary, in a way to bring out its own particular loveliness. Most skins need certain preparations daily…but it is  important that such preparations be pure, for much harm can be done with improperly compounded cosmetics.
Since a fresh face has as much to do with taking care of your skin as what you choose to put on top of it, I wanted to share with you some of my favorite tips and techniques! (No paid endorsements here just my own thoughts!)
One of my favorite brands is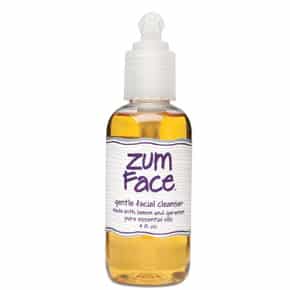 Indigo Wild. Located in my own Kansas City (I love to shop local!), Indigo Wild makes wonderful, all-natural soaps and cleansers for your face and body, using goat's milk and essential oils in their old-fashioned, handmade process. Their line of certified organic facial products includes a liquid cleanser, facial bar, an oil, and scrubs.
Since I am a sucker for yummy bath and body products, I also have to mention a company that I met at The Creative Connection a few weeks ago called Naked Body and Bath (tagline: "Yes we're naked but it's okay to look!" Hah!). They have a shop in Houston, Texas, but you can also shop online. What I love about their products is that you can build your own custom scent from about 50 different essential oils and they will save your personal recipe!
This celebration of individuality reminds me of the idea expressed in Inspiration Magazine that beautifying the face should not be about conforming to a particular rule or trend in makeup, but rather it should be a partnership between your skin's own strengths and a regiment of healthy and daily care. There are many more wonderful thoughts as well as some quirky beauty advice like this from the  Inspiration contributors and Woman's Institute editors featured throughout the pages of Vintage Notions in the Department of Good Look section (no paid endorsement here either…it is my book!).
Even though there are more and more great, natural skin care products on the market, here's a recipe for a homemade body scrub for all you DIY-ers out there from my friend, another Amy. (Although I think I might rather make it into a dessert, Haha!):