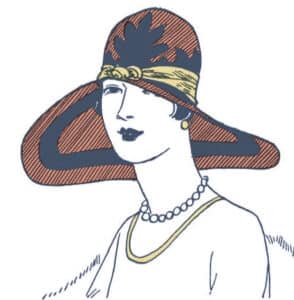 How often do you notice a person nowadays, walking down the street sporting a decorative hat? How often do you wear a hat? For me, just about the only time I cover up my head is out of necessity to block sun or cold not so much for fashion! But when I was growing up, hats were more of the norm especially on Sundays. What happened??
Hats are one of those accessories that flirt with both fashion and functionality sometimes they are completely one or the other, but sometimes they're a bit of both. Discovering the work of Mary Brooks Picken through the Women's Institute, I gained more of an interest in hats because of their millinery courses. Millinery, now there's a lost art! Then, after the uproar over fancy hats at the royal wedding in the spring, I was curious to know a little more about the ups and downs of hat trends (practical or not) throughout the years and could they be on the way back up again?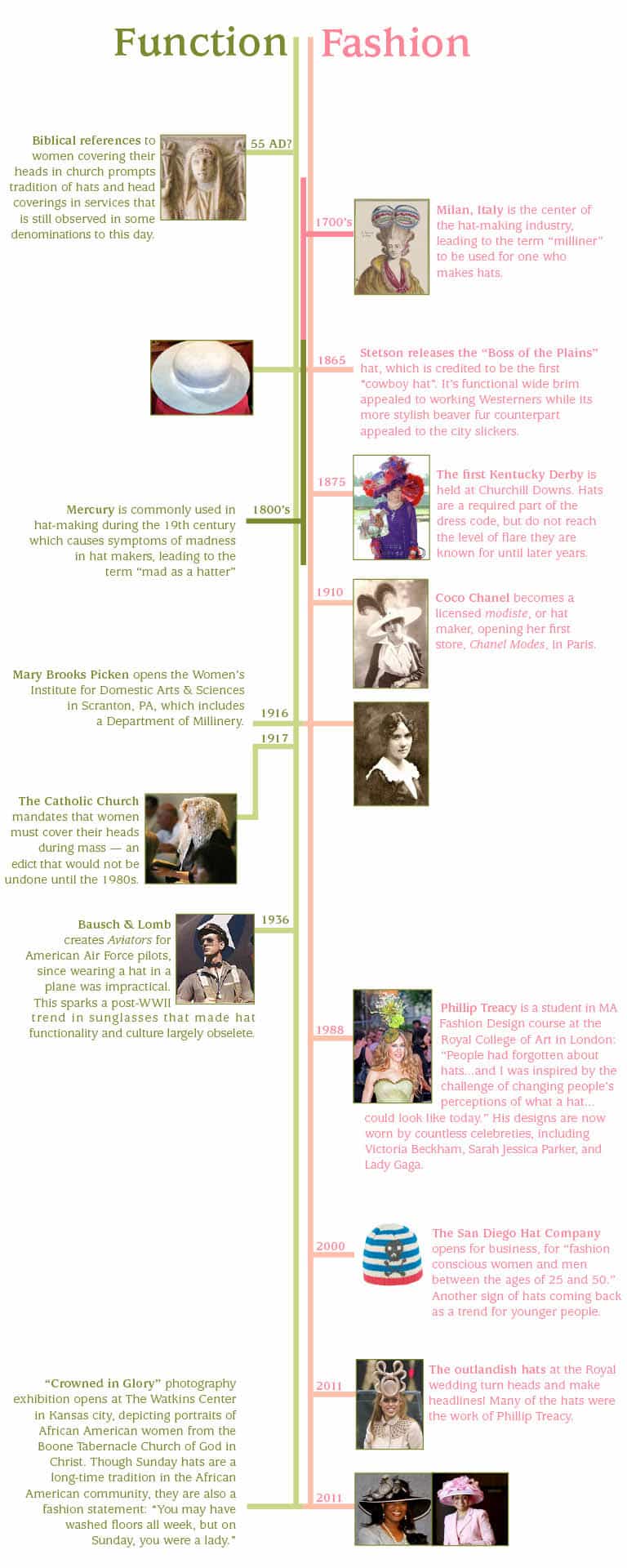 I might not be crowning myself with glory anytime soon, but I do think it's fascinating to see millinery making a comeback especially considering all the work that Mary Brooks Picken did with her millinery courses through the Women's Institute.
Here are a few of my favorite modern-day hat designers/companies:
I met Formé Millinery owner, Jenny Pfanenstiel, at the Creative Connection this year. She was never without a beautiful head accessory…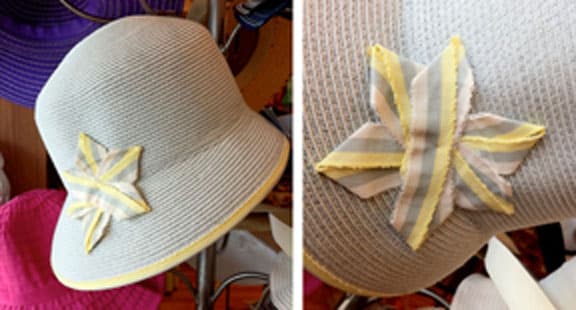 Do you have a favorite hat? Is it for special occasions or for every day?