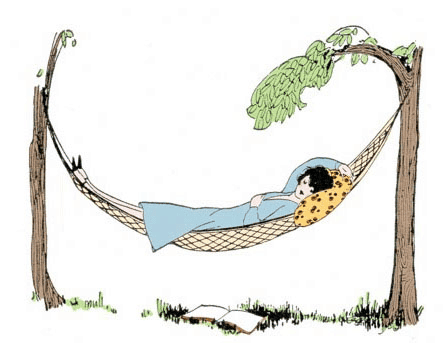 Ahhh! the joy that is felt on the first swing of summer on our hammock – a liberating feeling knowing that in the days and weeks ahead the hammock will be there for a peaceful spiritual escape. I look up at the trees, leaves and blue sky take a long, deep breath -this is my escape hatch to summer.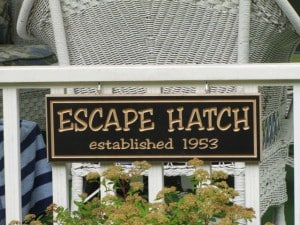 I began thinking about the fun my kids have playing on the hammock, the memories of family and friends visiting our river escape!
Wanting to learn more about the history of the hammock, I found Pawley's Island, South Carolina, where hammocks have been made by hand for more than a century and are still for sale today.
In 1889, a riverboat captain named Joshua Ward wanted a cool place to nap on muggy summer days, so he wove this deep, wide-bodied contraption out of cotton rope and hung it on the back of his boat. During the Depression, Ward's brother-in-law, Arthur Herbert "Doc" Lachicotte, was running a small gift shop for tourists and desperate for business. "We started selling the hammocks because it was the only thing we had," Doc Jr. — son of the original Doc — once told me. Today, the hammocks are marketed around the world. They are unusually comfortable — the mesh design catches the breeze — but they also serve as a symbol of the region.
(article from the Washington Post by Steven Roberts. May 30, 2010)
Searching a McCall's 1904 magazine, I found this vintage hammock image and it got me thinking of the hammock as a wonderful tradition that has endured: simple design and wonderful purpose. Loved this illustration and the three key points: strength, comfort and beauty.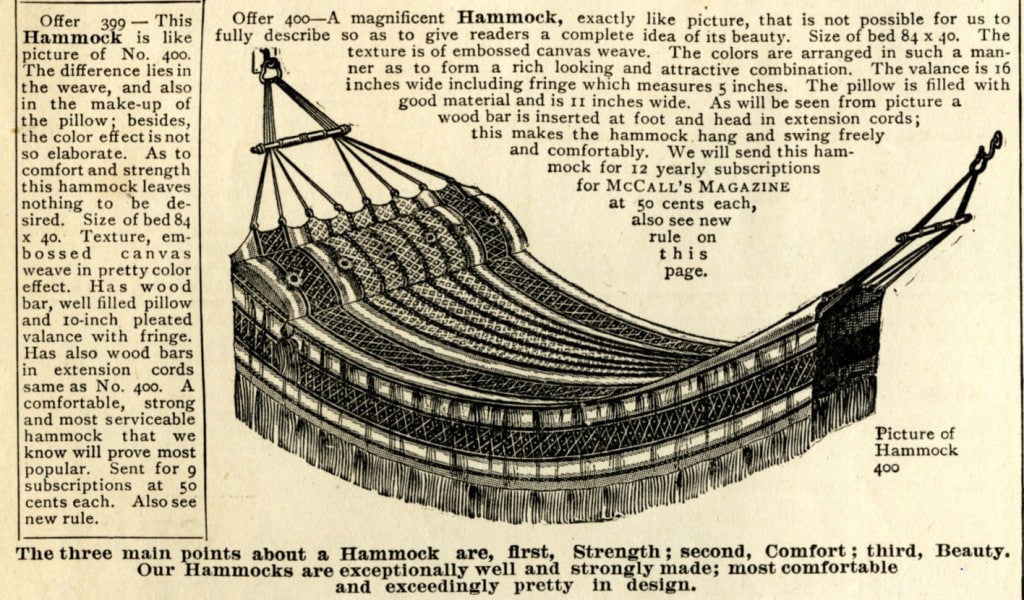 Reading on I realized this hammock was a gift to readers who brought on new subscribers to the magazine (at 50 cents per year). A testament to word-of-mouth advertising!
I do not have a beautiful hammock to offer but I will offer a discount code for 30% off any Indygo Junction purchase once we hit 3000 fans on Facebook! I encourage you to share the AB blog and Vintage Notions story with friends who might find vintage wisdom through a modern voice (ME) of interest!
Meanwhile, I will settle into my hammock and enjoy the final days of summer and the beginning of fall.
Do you have a hammock?  Where do you hang it and how often do you use it?