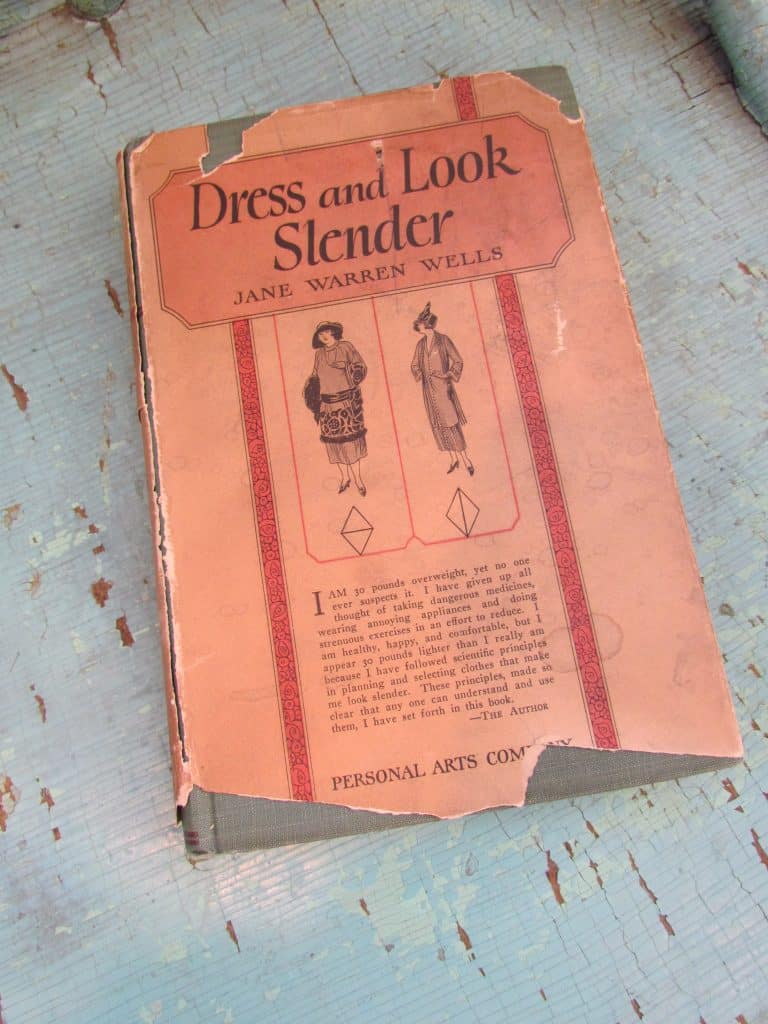 As I collected material for Vintage Notions my favorite "department" to concept each month was" Amy B.'s Vintage Advice, from the quirky to the conventional." The March chapter featured the article "Disguising Generous Proportions" from a 1923 Inspiration newsletter. I loved this quote from it: "In the struggle to keep young, women often view the approach of flesh with something like despair. But good, firm flesh rightly distributed, makes a woman look younger after she has passed 35." I AGREE!! Mary goes on to recommend rules for the "stout" figure (…again, more advice that fits my situation).
Through the ages, women have always wanted to have a slimmer appearance. As I page through my many vintage magazines and books, I consistently stumble upon articles with vintage wisdom regarding our diets and looking slender.
It's funny how all of the mainstream diets today continue to preach the same things, cite the same data and put forth the same rules as did diets from vintage weight loss programs. The more you read the more you realize that writing down your food,  losing one pound a week, weighing yourself to stay accountable, and more, are timeless pieces of advice. In a 1939 Home Arts Needlecraft, I found an article mentioning moderation in all things, keeping a diary, weighing yourself, and drinking plenty of water were essential. It certainly seems that what goes around comes around.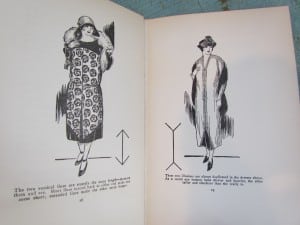 Another interesting read is Dress and Look Slender by Jane Warren Wells, one of Mary Brooks Picken's pen names. This book includes "priceless secrets for any woman who wants to look slender."  In it, Mary points out how lines in a woman's garment will induce "optical illusions" that will make a woman appear to be "more stout" than she really is.  We've all heard the old saying – stay away from horizontal stripes if you want to appear slimmer. Well, Mary covers that and more.  This book is full of timeless wisdom on how to select and/or sew clothing that will give you the most flattering appearance.
As you can see, when it comes to looking our best, vintage advice is still just as relevant today as it was in Mary's time.  In fact, none of it seems quite so "modern" if you look closely enough, just a rediscovery of vintage wisdom.