If you live in the Kansas City area, I'm sure you have already heard that Deb Dusenberry, proprietor of the fabulous Curious Sofa, is closing her Prairie Village store on Jan 15th. Why? As Deb said on her blog, she'll "post [her] personal story about it later." For now, though, I think it's important that all of us realize that this is simply a retail store closing. Mind you, no one has ever run a store with the beauty & vitality that Deb did with The Curious Sofa, but it's still just a store.
When I recently spoke to Deb, she told me that she was going to be refocusing her time on her web site, expanding the number of items she has, as well as bringing in new discoveries. Knowing her as I do, I'm sure the web site will be given the same special touch she always gave the store.
I've known Debbie for a number of years and there is one thing of which I am absolutely certain: Deb's genius will eventually find an even greater stage and her boundless devotion to sharing her creativity will live on. Someone with all of that talent must create, and we are all the better for it.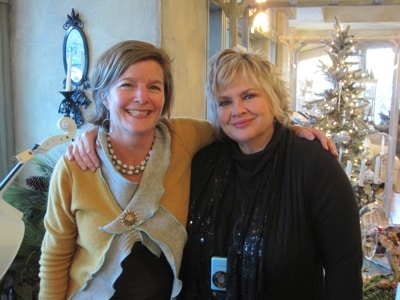 Debbie, thank you for making our lives a little more beautiful. While we will certainly miss you and your great staff, know that you've made an significant impact on the design scene. Each and every one of us is sorry to see the store close but excited to see what's next in line for you.
~ Amy
One last thing…Deb is having a monumental sale in order to clear out the inventory and fixtures in the store. Be sure to stop by for a visit..the sale starts on the 26th…