As I am thinking of the Thanksgiving dinner menu I am thinking of Fall and of all the things I have enjoyed doing and all the things I had wanted to do but was not able to fit in. My mind never slows. A million creative ideas but how to fit them all in…
A blog is a great vehicle to channel that energy, but once again more ideas than time!! So thought I would share a few photos from my almost finished Fall posts before it is too late.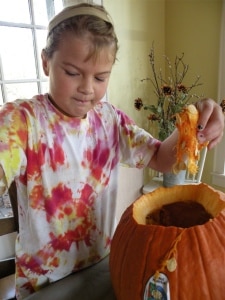 Here is Emma working on pumpkin seeds for the recipe of seeds we planned to create. I have one more pumpkin, will keep you posted if we actually get the Sweet and Spicy seeds made.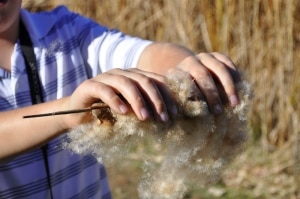 My love for photography is wearing off on my kids..Jack and I took a walk and played in the cat tails. Here is a leaf photo Jack took.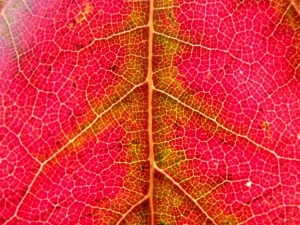 I was going to look for a Fall poem to share with this post but found this in a list of favorite quotes from The Woman's Institute newsletters and thought it perfect.
"There is indeed poetry in the everyday things around us."
How true! Take time to enjoy this beautiful Fall season a bit before it's gone.
Back to making my list of to-dos for the family Thanksgiving Feast.
~ Amy